Charitable Foundations
Karing for Kids helps hundreds of kids by purchasing them toys each holiday season. Additionally, Huck's kares for kids all year long by providing funding to the following: Cancer Treatments, Back Pack Programs, St Jude, Scholarships, SIH Southern Illinois Healthcare, Coach Kill Fund, and more!
We would like to say thank you to our vendors for their continued support in our Karing for Kids program.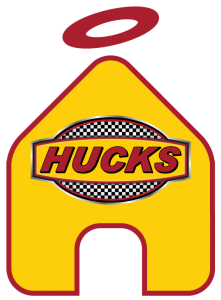 Partnering with Angel's Arms, Huck's is committed to ensuring that children's needs are met through the Huck's House. Children are provided a variety of items including clothing, shoes and school supplies along with assistance with activity fees and equipment for sports, music, and much more. Huck's is proud to provide children in need with the stability and care they deserve. For more information on Angel Arm visit their website here.
Karing for Kids Donation Request
Helping our Local Community!
Todd Goforth, an associate at Carmi Wholesale Distributors and a resident of New Haven, IL, made Huck's aware of the fact that the town of New Haven was without water. Huck's gladly donated a pallet of water to the town. 
Pictured are Warehouse Manager Jackie Allison and employee Todd Goforth and employees of Carmi Wholesale Distributors, Connor Allen and Mike Loomis, delivering the water to New Haven residents.