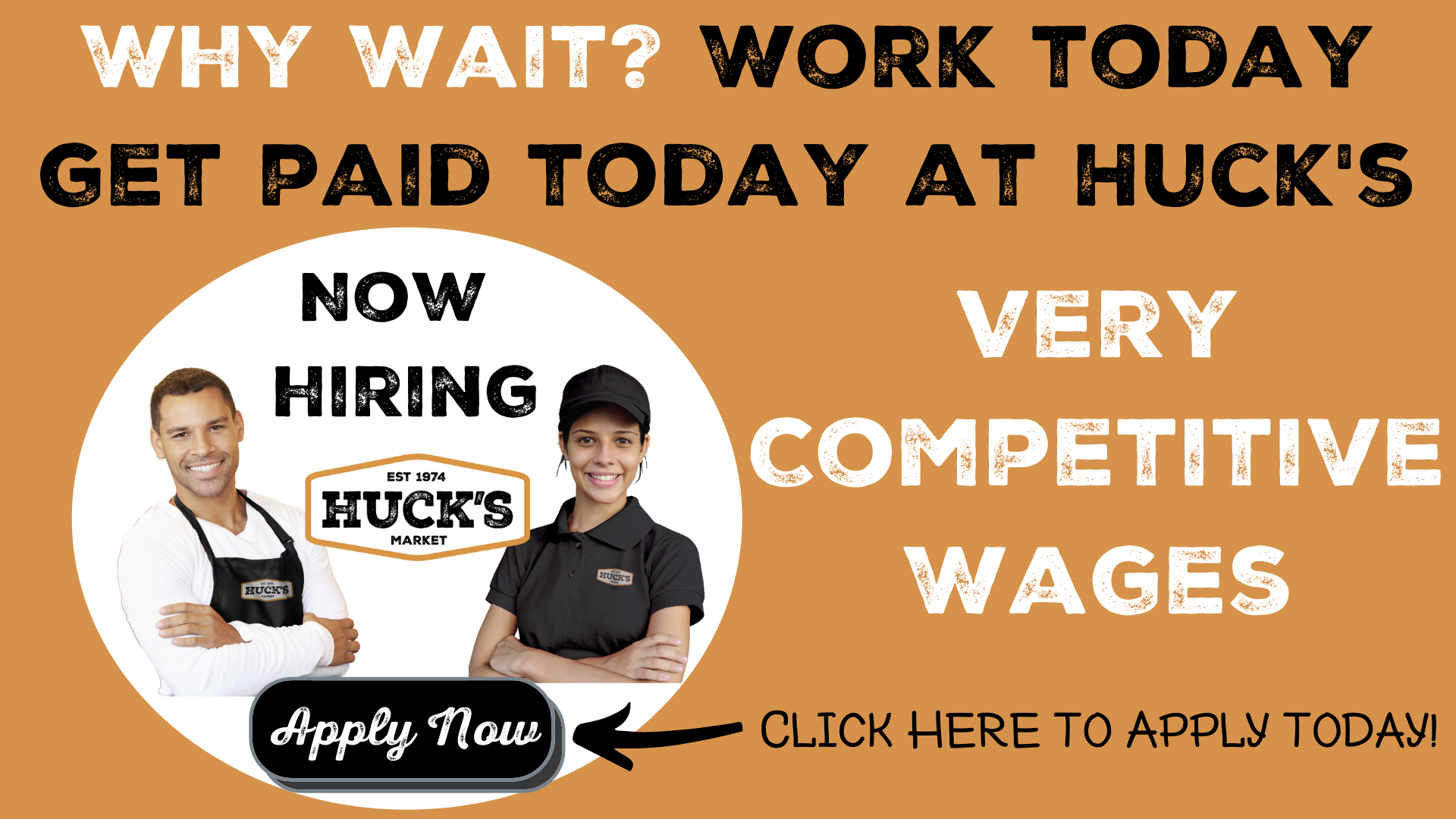 This is so much more than just a job.
Come join a company where you have an opportunity to be an owner. We are a 100% Employee Owned Company.
It takes a special person to be an associate with Huck's. Our standards for customer service and store cleanliness are extremely high. All our associates are expected to give our customers fast, friendly service at all times.
Our golden rule: "The customer is the most important person in all our stores."
Benefits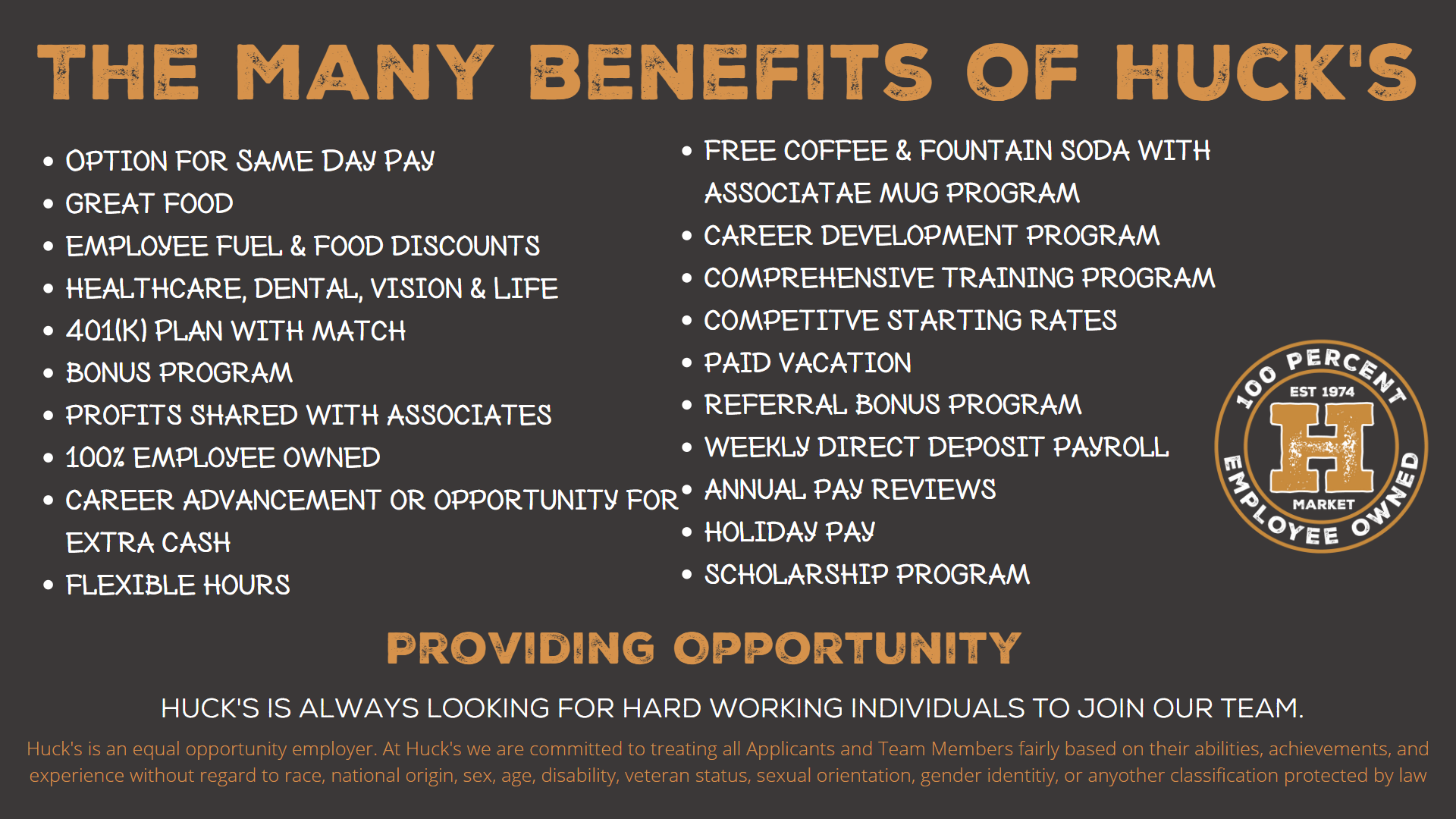 Our Mission